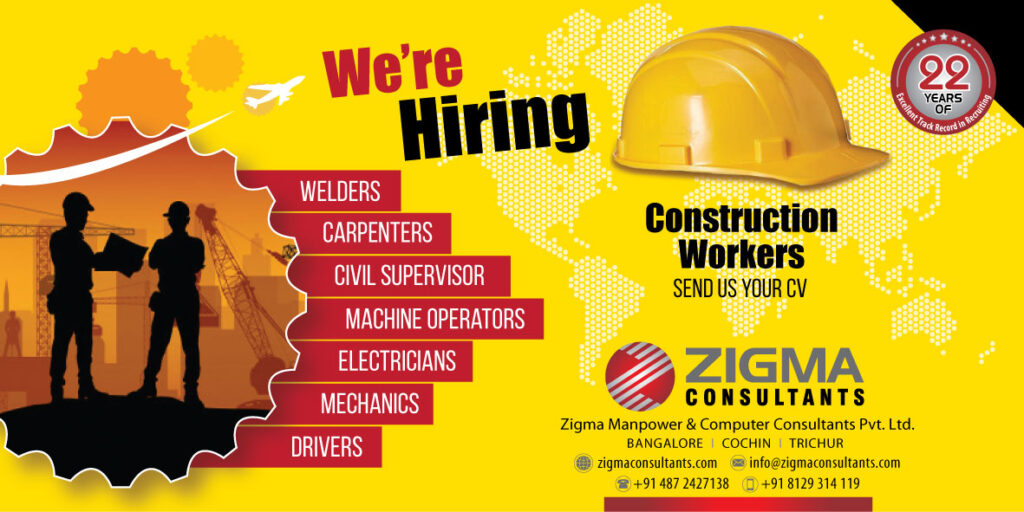 Services to help you to achieve your goals
ZIGMA offers a variety of services to meet your recruitment needs, to take you from recruitment drives – all the way to onboarding candidates and beyond. We believe that every recruitment drive should be meticulously planned and executed.
While we are at the forefront of and specialize in recruitment, we are very familiar with all sorts of construction services & IT Services. Check out our services below to help you meet your goals.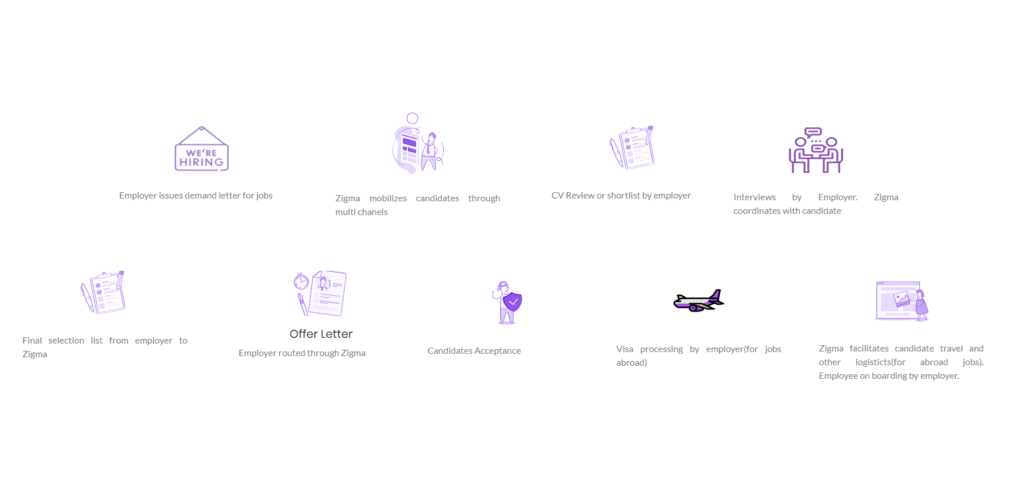 We use proven methods, end-to-end, delivering high efficiency
Staff Recruitment
The professional expertise and know-how of our Directors and Partners in the fields of Engineering, Construction, Management, HRD, Information Technology etc. make them immensely suited to source and select the best skills in the market. The wide network of associates and a wealth of information loaded in the manpower databases of the company is Zigma's competitive advantage. Zigma is the right partner to unleash the power of human potential in your company.
Onsite Recruitment
Onsite recruitment is attaining great importance in the human resource industrial strategy of every company in today's trend to meet their specific requirement. Onsite recruitment is a process of meeting your Specific bulk requirements from the targeted area to fulfil the urge need of the client. Our straightforward and focused approach in the business enables us to work in close partnership with our clients.
Temporary / Contract Staffing
Temporary staffing has been proven to be the best option for organizations who needs staff for short term assignments or for those organizations who are not willing to take the extra burden of meeting the statutory requirements of employing junior permanent staffs. We provide you with the right temporary staffing services.
Train & Deploy
The challenge today is lack of specific skill-sets within job seekers. Organizations face a continual challenge to build capabilities in specific competencies. The "Train and Deploy" model involves the shortlisting of candidates and ensuring that they receive training in the relevant skill before being made available to customers for selection. The training program itself is customized based on the requirement of the client. The objective is ensuring a greater success rate and ready to be productive from day one.